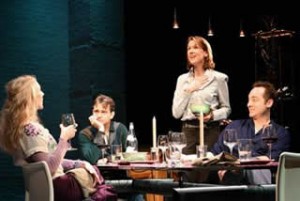 by Rob Ackerman
directed by Connie Grappo
with Tina Benko, Matthew Boston, Brennan Brown, Elizabeth Connors and Lou Sumrall
The East 13th Street Theater
By inviting relatively unknown neighbors to dinner, a corporate consultant at a moral crossroads tries to avoid the lies of his job and his life. Disconnect is about marriage, friendship and telecommunications. From the creative team that brought you the Drama-Desk-Award-winning Tabletop.